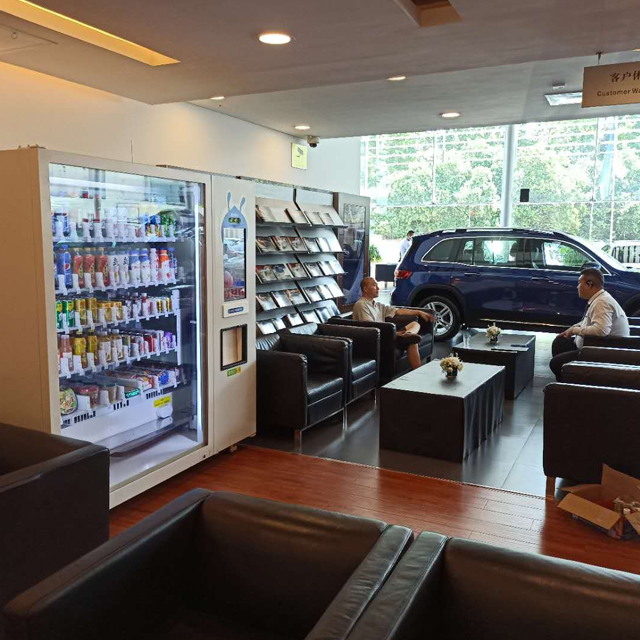 When people think of vending machines it is usually the basic snack and drink vending machines. Smart vending machines are controlled by a computer and backed by a cloud-based management system. The cloud allows for live inventory monitoring and sales data that was previously unavailable or extremely delayed. Vending machines have evolved into a new class of automated retail kiosks with the use of modern technology.
The Future of Retail
Smart vending machines are the next evolution of retail because they allow businesses to reach customers in new locations and in new ways. These machines work around the clock. They also serve customers with ease and efficiency by only displaying what selections are in stock. Businesses no longer need to invest in expensive packaging. Smart vending machines use high-definition touchscreen displays showing high quality product photos and animations. You can also add a custom user interface (UI) to attract customers with interactive videos, commercials, and more. All these features create a unique user experience that can help drive sales and grow more customers.
What Can Be Dispensed
The range of products that can be dispensed by these machines is unbelievable. Sensitive scales and conveyor belts can dispense products of all shapes, sizes, and styles. They can be equipped to dispense products without the need to change packaging. A custom vending machine can also be created to suit the needs of any product. SNBC even offers smart vending machines that can be customized to the products that are dispensed.
Unique and New
Customers are looking for something unique and in a digital age where technology is attractive and innovation is respected, adding a smart vending machine to any business plan is an easy decision.
SNBC provides New Retail Solutions service with automated terminal and cloud platform for all vending participants to optimize distribution channels, freight yard and consumer experience.SNBC Smart Micro Market series build your vending channel with less funds and labor. As they combine with SNBC advanced technology to own high adaptability, expressiveness and reliability.